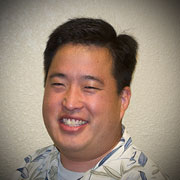 There's famous quote from Albert Einstein that summarizes my life
"The more I learn, the more I realize how much I don't know."
Throughout my Christian life, growing up in the church, I've come to know God as more than just an Almighty God full of power and authority. As I learn to yield more and more of my life to him and trust that he knows what he's doing in my life, I find that he is a loving and trustworthy Father.
"Oh the depth of the of the riches of the wisdom and knowledge of God! How unsearchable his judgements and his paths beyond tracing out!" (Rom 11:33)
Through the families, and fellowship and teaching at NCC, I'm learning the value of discipleship founded upon God's word. My decision to be a part of NCC's leadership is not out of a determination to make meaningful change or a desire for challenge to overcome, but a desire for God to use me and shape me into his image through service.